Where Germany stands on refugees and asylum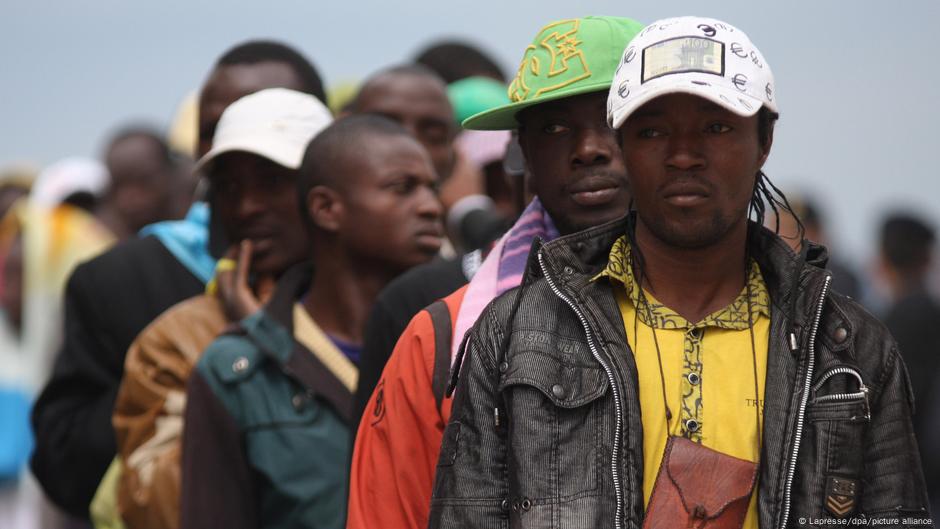 The individuals seeking refuge on the Italian island of Lampedusa in the Mediterranean have a desire to enter the European Union, yet a majority of them prefer not to remain in Italy. The current right-wing administration in Rome shows minimal initiative in preventing their passage, allowing most migrants to proceed northward without undergoing registration. France, in light of a significant rise in refugee influx, has declared its intention to augment police presence along the French-Italian border. Germany, on the other hand, conducts sporadic inspections at its southern border with Austria, although Federal Interior Minister Nancy Faeser has dismissed the idea of implementing stricter border controls.
Under current EU asylum law, application procedures must be filed in the state where the asylum-seeker first sets foot on EU soil. Those who move on to another member state without permission can be returned to the state where they first entered the bloc. This year, Italy has refused to comply with this regulation, and in return Germany now refuses to take in refugees under the voluntary admissions agreed within the EU.
Germany receives one-third of all asylum applications in the EU, Norway, and Switzerland, as reported by the European Asylum Agency. Local councils have expressed concerns, stating their inability to adequately accommodate and integrate all individuals in need.
Up until August 2023, Germany has registered approximately 1.1 million refugees from the Ukrainian war, as reported by the Federal Interior Ministry. Furthermore, the Federal Office for Migration and Refugees has received over 200,000 asylum applications from various countries this year, which is a 77% increase compared to the previous year. It is worth noting that around 70% of the applicants are male.
Most individuals who successfully reach Germany are typically granted permission to remain.
Only a small proportion of people are actually granted asylum on the grounds of political persecution, but there are other forms of protection that permit them the right to stay. At the end of June 2023, around 44,500 recognized asylum-seekers were living in Germany, most of them from Turkey, Syria and Iran. At the same time, there were around 755,000 people with refugee status under the Geneva Convention, mainly from Syria, Iraq and Afghanistan.
Approximately 280,000 individuals from other countries have been identified as required to depart from the nation. Among them, nearly half are asylum-seekers whose applications were denied. Nevertheless, the majority hold a status known as "temporary toleration" (Duldung), indicating that they have been instructed to leave but cannot be expelled due to practical or legal grounds. These grounds may include life-threatening circumstances, such as ongoing conflicts in their home country, or medical conditions that cannot be adequately addressed in their country of birth.
There are 95,000 individuals in Germany who are of foreign origin and their nationality cannot be identified, therefore there is no legal destination for their deportation.
By the conclusion of June, a total of 54,330 individuals were officially documented as "immediately obligated to depart the nation," implying that they are eligible for deportation. The federal administration had planned to initiate a forceful campaign for repatriation upon assuming office towards the end of 2021. However, in 2022, less than 13,000 individuals were actually deported, and during the initial six months of 2023, the number plummeted to a mere 7,861.
Germany's long border
Politicians are now advocating for a change in migration policy and more effective measures to limit immigration due to the challenges involved in carrying out deportations. The Free Democrats (FDP), the smallest party in the federal coalition government, have also expressed these demands. Party general secretary Bijan Djir-Sarai emphasized the need to put an end to illegal migration and regulate immigration to prevent overwhelming our schools and welfare system. He also highlighted the risk of leaving hundreds of thousands of migrants without access to education and decent employment opportunities.
But how could the number of entries be curtailed? Germany borders on nine EU states, and the length of the borders totals just under 3,900 kilometers (2,400 miles). However, the borders are "of course" controlled, "and very strongly and in all directions," Interior Minister Faeser told the national Frankfurter Allgemeine Zeitung newspaper recently.
"I cannot reword"
More reasons for flight and asylum
For years, little progress has been made on the issue of equal distribution of refugees within the EU. A breakthrough was celebrated in June 2023 when EU interior ministers agreed to reform the asylum system and introduce fast-track procedures at the EU's external borders for migrants with little prospect of being allowed to stay. But implementation is likely to take years.
The main obstacle to restricting migration is found in the nations where asylum seekers come from. Due to the ongoing civil war in Syria and the oppressive regime of the Taliban in Afghanistan, individuals who manage to reach Europe cannot be returned to their home countries for an indefinite period of time.
Many right-wing politicians argue that a significant number of migrants choose to come to Germany with the sole intention of relying on state welfare, which is comparatively higher than in several other European nations.
In Germany, individuals are provided assistance regardless of the outcome of their asylum or residence applications, even if they are required to leave the country. However, the state of Bavaria aims to alter this policy. Markus Söder, the State Premier from the center-right Christian Social Union (CSU), has taken a stance on this matter as he seeks re-election in October. He declared that rejected asylum-seekers in Bavaria will no longer be given monetary support, but will only receive food and clothing. Additionally, Söder advocates for a significant decrease in financial aid for refugees.
This article was originally written in German.
While you're here: Every Tuesday, DW editors round up what is happening in German politics and society. You can sign up here for the weekly email newsletter Berlin Briefing.