The Attorney General of Indiana has filed a lawsuit against a hospital system regarding the privacy of a girl from Ohio who traveled to the state for an abortion.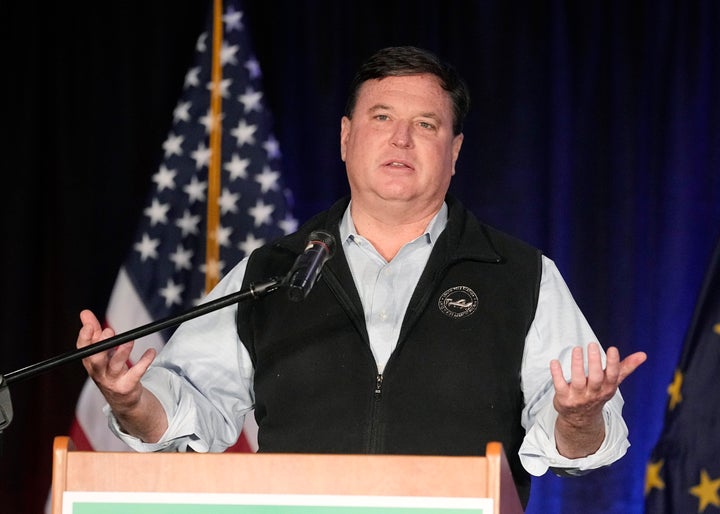 The attorney general of Indiana has filed a lawsuit against the biggest hospital system in the state, alleging that it broke patient privacy laws by allowing a doctor to publicly disclose the case of an Ohio girl who came to Indiana for an abortion.
Attorney General Todd Rokita filed a lawsuit against Dr. Caitlin Bernard in federal court in Indianapolis on Friday. The doctor's statement about a 10-year-old rape victim coming to Indiana for abortion medication sparked controversy in the abortion discussion shortly after Roe v. Wade was overturned by the U.S. Supreme Court last year.
Rokita, a member of the Republican party, strongly opposes abortion. Indiana was the initial state to pass abortion regulations following the court's ruling. The near-complete prohibition on abortion has recently become enforceable after going through legal disputes.
The lawsuit stated that both the 10-year-old and her mother did not give permission to the doctor to speak to the media regarding their case. Instead of prioritizing the patient's well-being, the hospital decided to protect the doctor and itself.
The legal case involved Indiana University Health and IU Healthcare Associates, accusing them of breaching HIPPA, the federal law known as the Health Insurance Portability and Accountability Act, as well as a state regulation by failing to safeguard the patient's data.
In May, Bernard received a reprimand from Indiana's medical licensing board for violating privacy laws by discussing the girl's treatment publicly. However, Rokita's office had initially requested a suspension of her medical license, which was not granted.
However, the decision made by the board faced extensive backlash from medical organizations and individuals who viewed it as an attempt to intimidate doctors.
Hospital system officials have contended that Bernard did not breach any privacy laws.
IU Health expressed their ongoing disappointment with the Indiana Attorney General's office for allocating the state's limited resources towards this issue. They stated that they will provide a direct response to the AG's office regarding the filing.
A 28-year-old man was given a life sentence in July for the rape of a child.