Texas Attorney General Paxton has been found not guilty by a jury of his peers regarding the corruption charges.
Texas Attorney General Ken Paxton, a Republican who has served three terms, was found not guilty by the state Senate on Saturday after a two-week trial. The trial presented significant evidence of alleged corruption involving a wealthy acquaintance and an extramarital relationship.
At the conclusion of the trial, Texas Lt. Gov. Dan Patrick (R) formally reinstated Paxton as the highest-ranking law enforcement official in the state.
Paxton had been on suspension since May after the House, which is predominantly Republican, voted in favor of his impeachment with a significant majority of 121-23.
Paxton proclaimed in a statement that the trial resulted in the triumph of truth, despite being initiated by politicians and their influential supporters who resorted to mudslinging. It is worth noting that a significant number of these politicians belonged to Paxton's own party.
After Paxton's acquittal, Patrick expressed his belief that a significant amount of taxpayer money had been squandered on the impeachment. He further stated his intention to request a thorough examination of all expenses related to the impeachment proceedings conducted by the legislature.
Paxton could rely on having additional supporters in the state Senate, which is predominantly Republican. His wife, Texas state Sen. Angela Paxton (R), represents a suburban district near Dallas and was obligated to be present throughout the trial. However, she was not allowed to participate in discussions or cast votes.
Her recusal made the bar to convict her husband slightly higher, with 21 senators required to oust him instead of 20.
If any of the 16 articles of impeachment led to a conviction, the attorney general would be removed from office permanently. In order to secure a conviction, at least nine Republicans would need to be convinced to side with all of the Democrats, considering there are 12 Democrats and 19 Republicans in the state Senate.
It was quite a challenging task. None of the articles garnered more than 14 affirmative votes.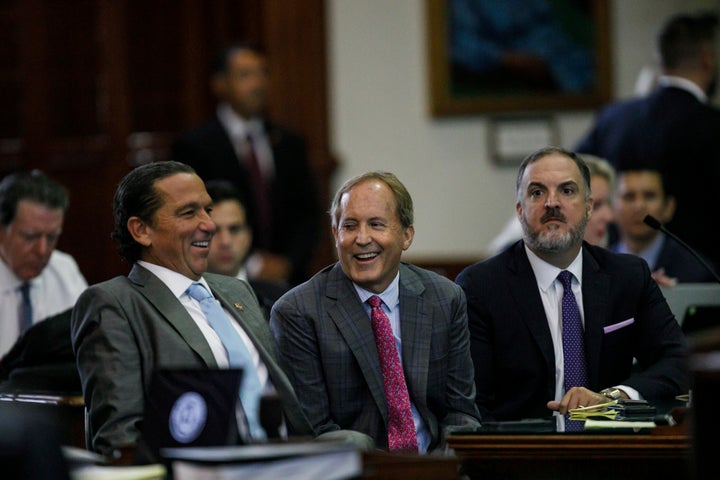 Ken Paxton has evaded accusations of corruption and misconduct in the realm of Texas politics for a considerable period of time.
He still hasn't faced trial for securities fraud, even though he was charged with the crimes in 2015. In the recent past, he escaped a federal subpoena by quickly leaving his house and getting into a truck driven by his wife. What's even stranger is that about ten years ago, there is security footage of him taking a $1,000 Montblanc pen that was accidentally left behind by another lawyer at the courthouse security.
The focus of the impeachment trial was on Paxton's connection with Nate Paul, a real estate developer from Texas. Paxton was alleged to have used his public position inappropriately to assist Paul.
Following the 2019 FBI raid on Paul's office, he has been attempting to persuade Paxton to launch an investigation into the individuals conducting the raid, claiming that there is a large-scale conspiracy against him. Paxton assisted Paul in obtaining subpoenas against the targeted judges, federal agents, and bank executives by employing external legal representation funded by Texas taxpayers.
According to the Texas Tribune, Brandon Cammack, a young attorney serving as outside counsel, testified that he felt deceived by Paxton and described the experience as having the rug pulled out from under him.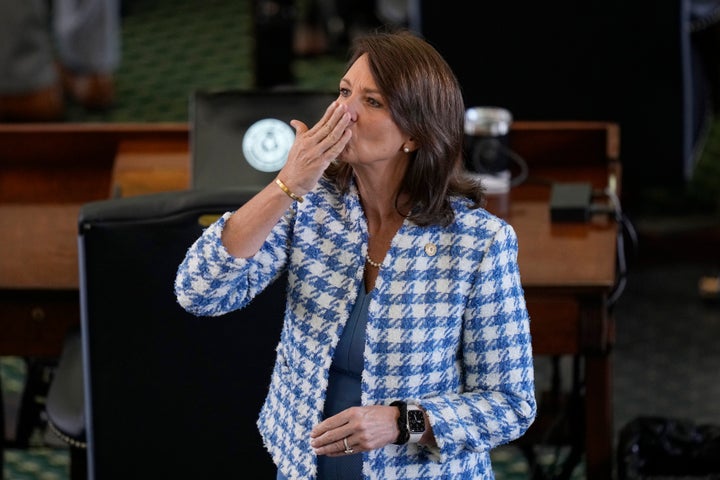 In 2020, a number of Paxton's staff members were terminated after they informed the FBI about their worries regarding their boss' connection with Paul. Paul had contributed $25,000 to Paxton's second campaign and was suspected of financing Paxton's home renovations.
The individuals who exposed wrongdoing have come to a settlement agreement amounting to $3.3 million. However, no payment has been made yet due to a dispute regarding the allocation of public funds.
Paxton's involvement with Laura Olson, a woman employed by Paul, further complicated the situation. Paxton was accused of bribery in the state Senate due to their relationship. Patrick, who presided over the trial, stated that both parties agreed that Olson would not provide testimony.
Former employees gave testimony stating that Paxton's extramarital relationship caused tension within the workplace.
Tony Buzbee, an attorney representing Paxton, defended his client by suggesting that if every person in Austin who had an affair was impeached, the process would continue for a century.
Around 20 witnesses, primarily former aides to the attorney general's office, were contacted by impeachment managers from the Texas state House. Texas state Representative Andrew Murr (R) expressed in the Senate chamber that Paxton had "betrayed both us and the people of Texas."
Buzbee concluded his statements by asserting that the impeachment was essentially a "political witch hunt" carried out by individuals who hold a dislike towards Ken Paxton.
Buzbee stated that this trial has showcased a divisive conflict within the Republican Party, which is a struggle for control and influence.
During the impeachment managers' closing statements, state Rep. Jeff Leach (R), who was once a friend of Paxton, directly addressed Buzbee's allegation.
Despite his previous endorsement, Leach stated that Paxton's actions crossed a line, and he felt compelled to do what was morally correct.
Leach expressed his belief that it is appropriate, despite the discomfort it may cause for both us and you, to vote in favor of supporting the articles of impeachment recommended by the Texas House of Representatives.
Paxton said on social media that he planned to travel to Maine next week to discuss the trial on former Fox News host Tucker Carlson's web series.
"He expressed anticipation for an intriguing experience!"
Paul was charged by federal prosecutors in June for providing false information to banks in order to obtain loans. He entered a plea of not guilty.