Rubiales refutes any allegations of misconduct during the sexual assault hearing in Spain.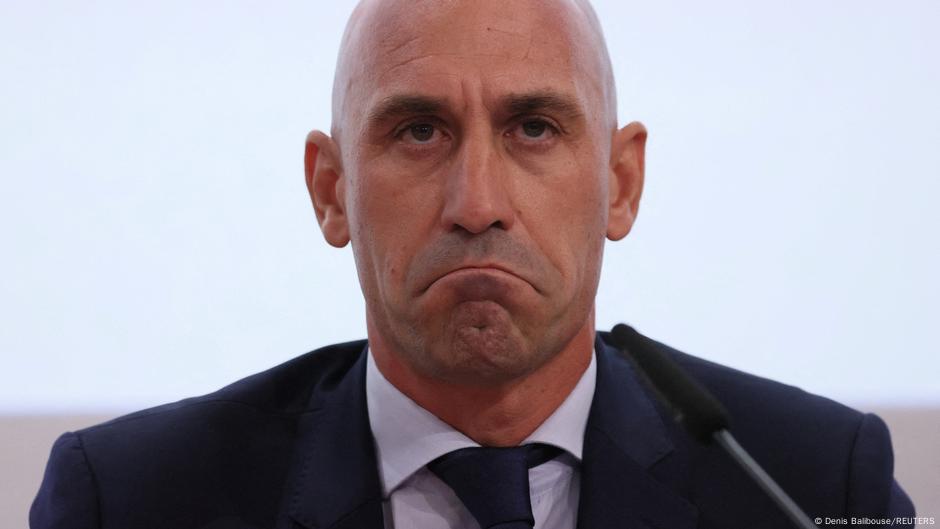 During a preliminary court hearing on Friday, Luis Rubiales, the former head of Spain's football federation, refuted accusations of sexual assault and coercion made by Jenni Hermoso, a national team player and World Cup champion.
Hermoso's allegations come on the backdrop of Rubiales' controversial kiss on the lips of the player during celebrations following the Women's World Cup final game last month.
from contacting or approaching the victim.
from contacting or approaching the alleged victim.
What occurred during the hearing?
The prosecutors have requested that Rubiales be required to check in with the court every 15 days to prevent him from leaving the country.
The hearing, which lasted for an hour, occurred at the National Court and was not open to the public. Rubiales and his defense lawyer, Olga Tubau, did not provide any statements to the media after leaving the court.
The decision of whether to proceed with a trial for the former head of the federation would rest with the judge.
If Rubiales is proven guilty of a sexual assault offense, he may face imprisonment for a duration ranging from one to four years.
An unwanted kiss
During the medal ceremony after Spain's 1-0 victory over England in the Women's World Cup final in Australia on August 20, Rubiales embraced Hermoso, holding her head with both hands, and kissed her on the lips.
Hermoso, who last week filed a complaint against him, said the kiss had left her feeling "vulnerable and like the victim of an assault," with a statement on social media describing it as "an impulsive, macho act, out of place and with no type of consent on my part."
Rubiales denied allegations of sexual assault, asserting that the kiss was "unplanned, mutual, joyful, and consensual." However, due to increasing pressure, he announced his resignation as president of the Spanish Football Federation last week.
FIFA temporarily suspended Rubiales, who is 46 years old, from his position on August 27 for a period of 90 days while an investigation takes place.
Women footballers maintain strike
Players on the Spanish women's football team maintained a strike announced last month in reaction to the Rubiales kiss. The players said on Friday they will continue to reject national team call-ups until more changes at the federation are made.
The announcement came as newly named coach Montse Tome was scheduled to announce on Friday her squad for two upcoming games against Sweden and Switzerland later this month for the Nations League.
According to Spanish media, the players are set to issue a statement on Friday detailing the modifications they anticipate prior to their return.
Last month, a letter was signed by 81 players declaring their intention to refuse participation in the national team until substantial alterations were implemented within the federation's leadership. Among these players were the 23 individuals who had previously won the world championship.
rmt/sms (AFP, AP, Reuters)