Rock icon Tina Turner dies aged 83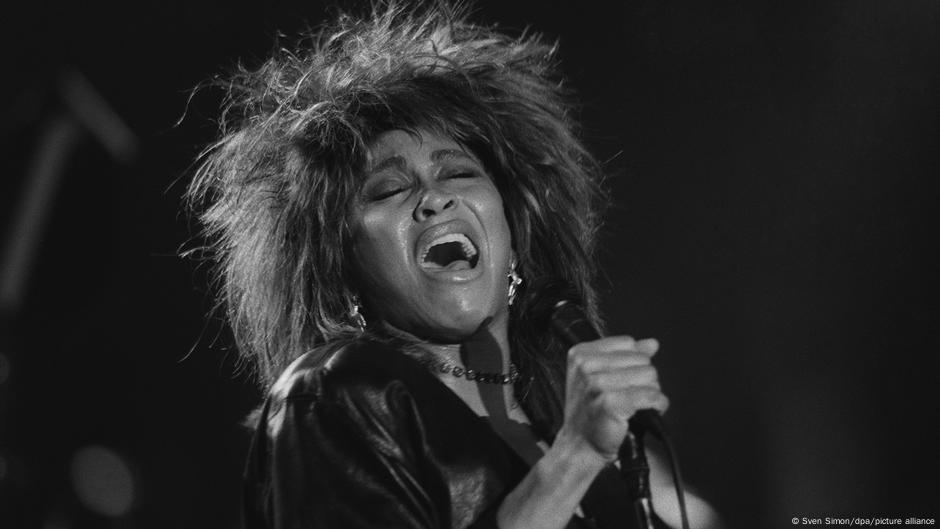 Tina Turner, widely known as the "Queen of Rock 'n' Roll" died on Wednesday at the age of 83, her representatives announced.
The US-born, Swiss-naturalized singer passed away in her home near Zurich after a long illness, her representatives said in a statement.
She was among the biggest recording artists of all time. Among her biggest hits were "What's Love Got to Do with It" and "(Simply) The Best."
Tributes have poured in from all over the world, with the lead singer of the Rolling Stones, Mick Jagger, tweeting to say he was saddened by the news.
With such a long career, Turner influenced generations of fellow musicians. Beyoncé praised the late artist with whom she performed, writing a tribute on her website.
"My beloved queen. I love you endlessly. I'm so grateful for your inspiration, and all the ways you have paved the way," Beyonce wrote. "You are the epitome of power and passion. We are all so fortunate to have witnessed your kindness and beautiful spirit that will forever remain."
Singer Lizzo dedicated her performance on Wednesday night in Phoenix, Arizona to Tina Turner:
Turner's contemporaries have also been honoring her memory, with Dionne Warwick reflecting on a personal loss that will be shared by many:
'Enchanted millions'
Turner moved to Switzerland in the 1990s with her German partner Erwin Bach, whom she married in 2013.
Her official Facebook page announced her passing on Wednesday evening.
"With her music and her boundless passion for life, she enchanted millions of fans around the world and inspired the stars of tomorrow," the post read.
World mourns a music legend
Further tributes were posted on social media by denizens of the arts and politics.
Former US president Barack Obama honored the star's resilience on Twitter.
That sentiment was echoed by the current president, Joe Biden:
Actor George Takei honored Turner in a Twitter post, using the lyrics from some of her most popular songs.
"She showed us that love really does has everything to do with it, and that we really did need another hero. And she was it," Takei wrote.
British model Naomi Campbell wrote on Instagram: "Rest in peace and power […] There will never be another. Cherish my times with you."
The US space agency, NASA, said Turner "sparkled across the stage" and that her "legacy will forever live among the stars."
Turner's rise to stardom
Turner came from humble beginnings, born in the US state of Tennessee as Anna Mae Bullock in 1939.
Her first encounter with fame came during performances alongside her former husband Ike Turner. During the 20-year relationship, she was physically and emotionally abused — later leaving the relationship and becoming one of the first celebrities to speak frankly about domestic violence.
She then became a superstar as a solo artist in her 40s, enjoying even wider success — known for her electric stage presence, powerful voice and shimmering costumes.
rm, rmt/rs, jsi (Reuters, AP, dpa)