Mangosuthu Buthelezi, a controversial South African political figure, laid to rest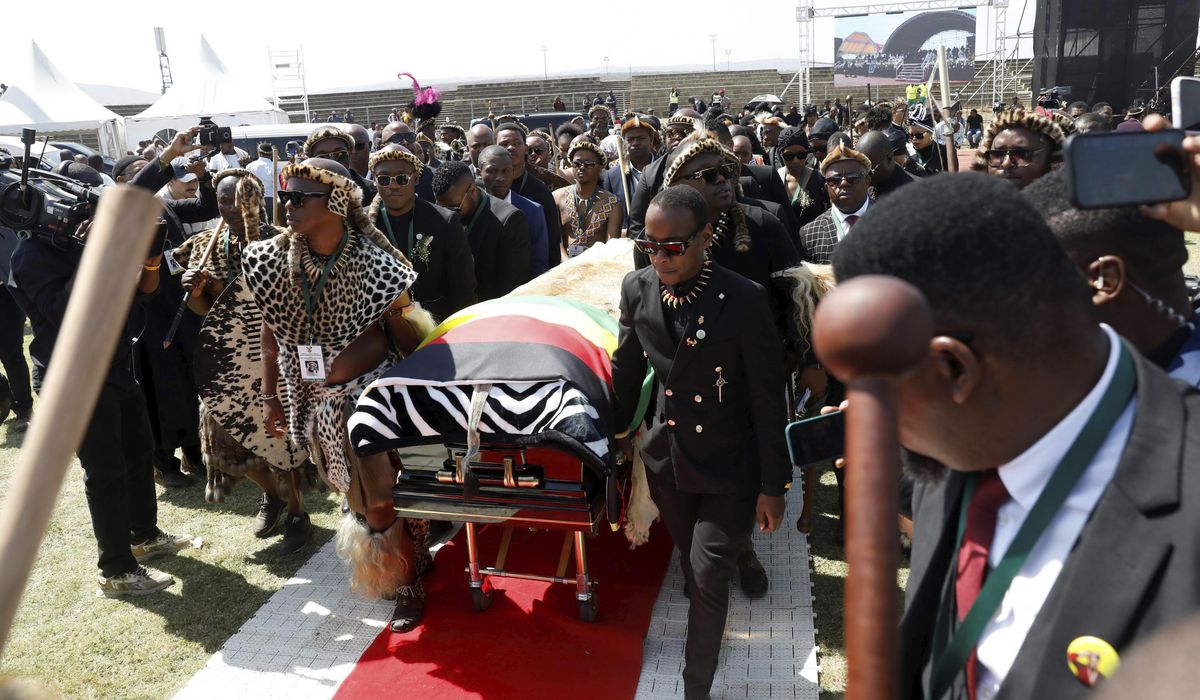 JOHANNESBURG — Prince Mangosuthu Buthelezi, a controversial South African politician and traditional minister of the Zulu nation, was laid to rest Saturday after dying at the age of 95 this week.
President Cyril Ramaphosa gave a speech at Buthelezi's funeral in Ulundi, in the KwaZulu-Natal province. He commended Buthelezi for his contributions as a legislator and his dedication to South Africa's journey towards becoming a democratic nation.
Leaders from opposing political parties, government officials, religious figures, and members of the community came together to honor a man who remains a controversial figure in South Africa.
---
---
Buthelezi founded the Inkatha Freedom Party in 1975, which was responsible for some of the worst political violence seen in the country in the 1980s and early 1990s.
Buthelezi, despite being against apartheid, faced criticism from liberation leaders who accused him of being a sell-out.
He headed the administrative region of Zululand, one of the "homelands" the apartheid government created to enforce the segregation policy.
---
Mangosuthu Buthelezi, a South African political figure who sparked controversy, was buried.
---
Despite previous tensions with Nelson Mandela and the African National Congress party, Buthelezi served as a minister in Mandela's Cabinet and was one of the longest serving lawmakers in South Africa.
Thabo Mbeki, Kgalema Motlanthe, and Jacob Zuma, who were all previous presidents of South Africa, were present at his funeral.
Ramaphosa stated that there were significant disagreements between Mandela and Buthelezi at certain moments in our past, but they managed to reconcile and prioritize the restoration of our nation by making peace.
Copyright © 2023 The Washington Times, LLC.