In light of the housing crisis, students and elderly individuals are living together under one roof.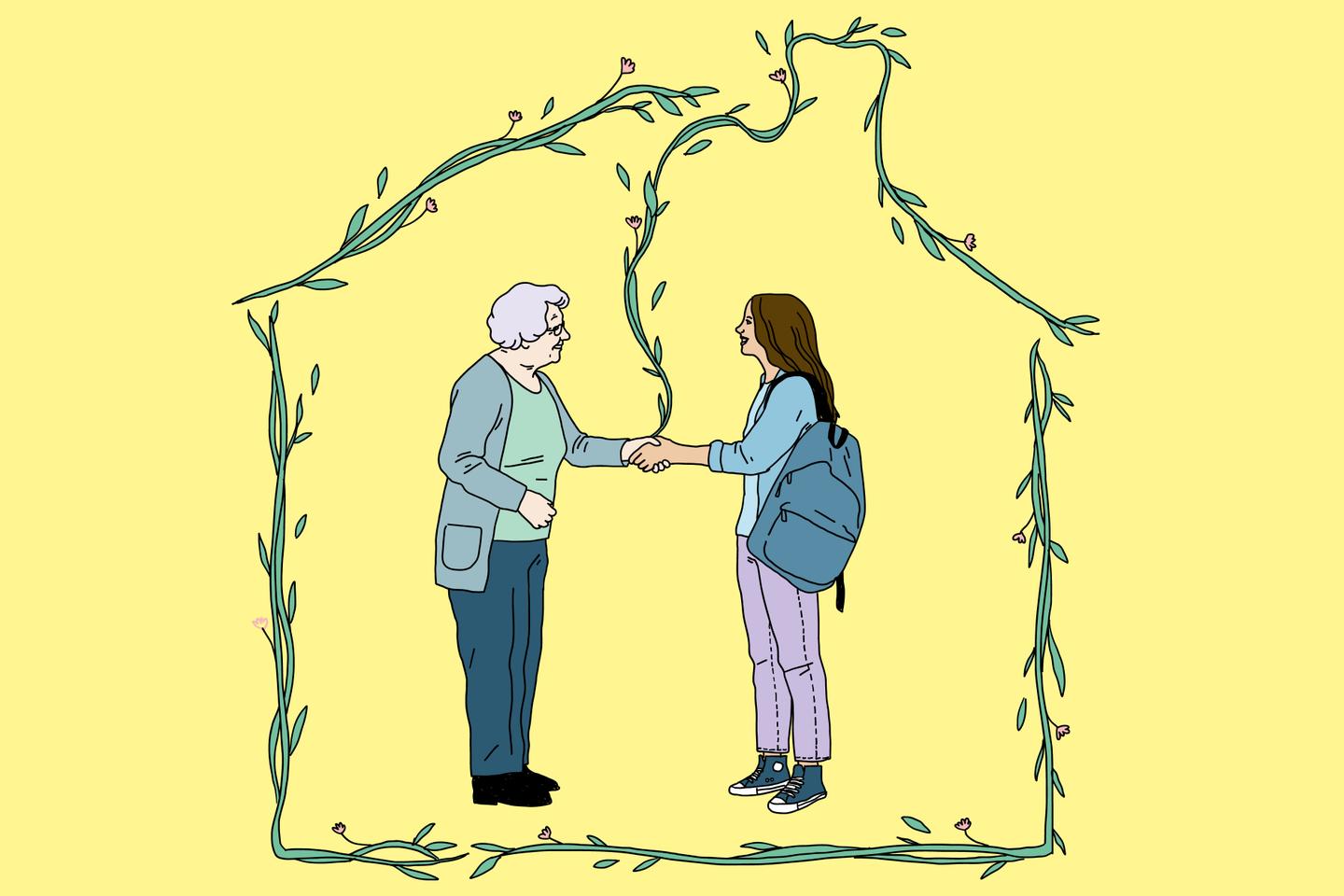 "But you are our grandmother, right? Not hers! How long is she going to stay?" Thérèse Hardouin lovingly imitates the reaction of her grandchildren when they learned the news in 2022. The energetic 73-year-old retiree, with whom they regularly stay, had made the decision to "also open [her] door," as she says, to a student for the duration of her studies. The anecdote greatly amuses Alla Vardanyan, 24, sitting next to the septuagenarian in her living room in Angers this afternoon. The family home has become "intergenerational" since the tourism master's student unpacked her bags over a year ago.
Alla has a room and a bathroom on the second floor, while the former teacher and college principal reserves the first floor. She also has access to the kitchen, where each prepares meals separately, although they are sometimes shared. She also has access to the living room, where the grandchildren's pictures, travel memories of the host, numerous books, and a few representations of the Virgin and Child are displayed on shelves. "We coexist, but we don't live together," explains Thérèse. "We have our respective schedules, and we share friendly moments when we feel like it," adds Alla. Like last night when they improvised a game of Rummikub, as there was nothing interesting on television.
Thus goes communal life through these sometimes "almost familial" relationships, hesitates to say Thérèse Hardouin, in this intergenerational cohabitation. This form of supportive housing allows a senior with available rooms to benefit a young person or a student in exchange for their presence, minor services, and/or a financial contribution, and has gained popularity in recent years.
In Angers, there were four pairs like the one formed by Alla and Thérèse in 2020, five in 2021, ten in 2022… "And there are already about twenty for this back-to-school season in 2023," rejoices Bénédicte Henry, a professional nurse in a nursing home, and one of the three volunteers who opened the local branch of the association Ensemble2générations, which has been connecting and supporting "young" and "old" people throughout France since 2006.
Crise du logement
She describes the three "formulas" proposed by the association based on the needs and expectations of the two future cohabitants. Either the accommodation is almost free for the young person (10 euros per month), in exchange for a significant presence (every evening, night, and two weekends per month). Or the young person can contribute up to 150 euros per month in exchange for a maximum of three hours per week providing small services for the senior (grocery shopping, computer assistance, DIY, etc.). This is the formula chosen by Thérèse Hardouin and Alla Vardanyan, who also have to pay a monthly contribution of 25 euros each for the association's operation.
You still have 68.89% of this article left to read. The rest is reserved for subscribers.