Germany: Large fire in central Hamburg, smoke warning lifted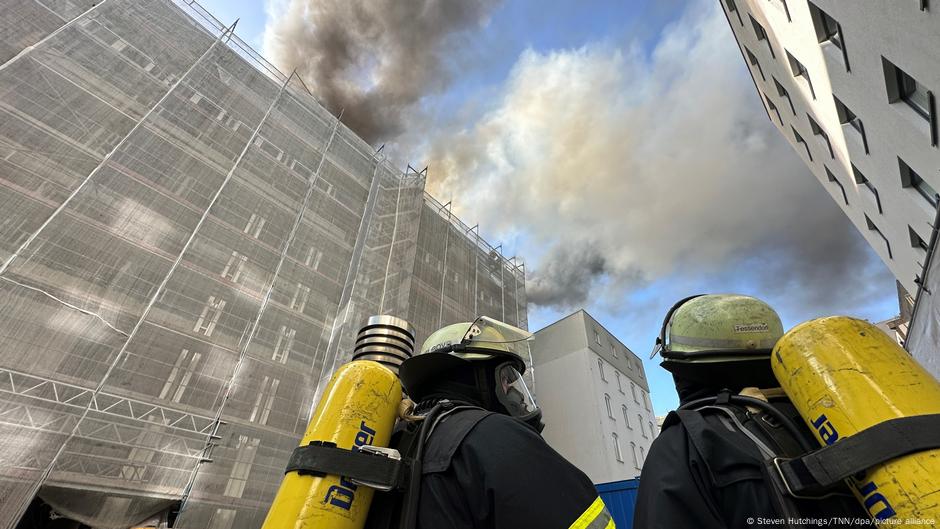 In Germany a large fire broke out on a building top in the northern city of Hamburg on Thursday.
Police said that a roof truss of a building was burning in Neustadt in the city center and that the fire department was battling the blaze.
Thick black smoke could be seen billowing from the building, situated in a densely populated part of the city, not far from the Millerntor football stadium where St Pauli play and the Reeperbahn red light district.
Police have advised people to avoid the area, traffic on some roads was restricted around the Millerntor and St Pauli districts.
The cause of the blaze is not yet known; there were no reports of any injuries.
Hamburg's fire service issued a statement saying that the smoke from the fire appeared to be ordinary and pose no more danger than smoke always does.
Among various steps, it advised residents to close their doors and windows, and possibly even window rollers, to turn off air conditioning units, to follow emergency services' instructions, and to avoid the area by car, blocking off external air from the car if caught in the area.
At around 7:30 p.m. local time (1730 UTC/GMT) police said that the fire service's warnings had been lifted and that the smoke was sufficiently under control to no longer pose a danger.
kb/msh