Former top U.S. diplomat under Obama sentenced in Qatar lobbying scheme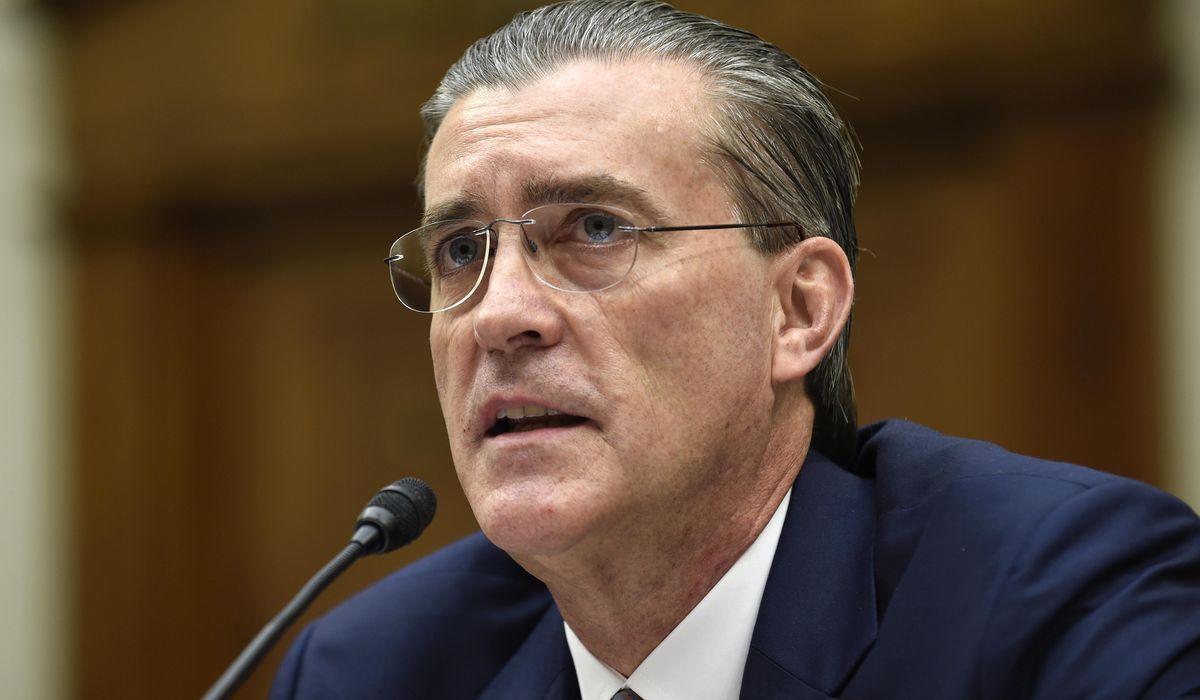 WASHINGTON — A former top U.S. ambassador was sentenced to three years of probation and ordered to pay a $93,350 fine Friday for improperly helping a wealthy Persian Gulf country influence U.S. policy and for not disclosing gifts he received from a disgraced political fundraiser.
Richard G. Olson, the State Department's special representative for Afghanistan and Pakistan at the end of the Obama administration, pleaded guilty last year to illegally providing aid and advice to Qatar while working for Imaad Zuberi, a once prolific political donor who is serving a 12-year prison sentence for tax evasion, campaign finance violations and failing to register as a foreign agent.
Olson is one of the most high-profile former government officials to face prosecution amid the Justice Department's push in recent years to crack down on unreported or illegal influence campaigns funded by foreign governments seeking to alter U.S. policy.
---
---
U.S. Magistrate Judge G. Michael Harvey said at the sentencing hearing that while a hefty fine was appropriate for Olson's misconduct, he did not believe it warranted jail time. Harvey told Olson the American public expected exemplary behavior from top diplomats.
Harvey stated that the way you operated was incorrect.
Olson pleaded guilty to two misdemeanors that included a charge of violating a "revolving door" prohibition for certain high-level government employees against aiding and advising a foreign country for one year after leaving public service. Prosecutors and Olson's lawyers have spent the last few months arguing over the severity of his sentence.
Prosecutors said Olson tried to conceal his wrongdoing by deleting emails and lying to the FBI, and had accepted first-class travel from Zuberi while helping him lobby members of Congress to approve weapons sales to foreign countries.
Evan Turgeon, a prosecutor in the Justice Department's national security division, told the judge that Olson had refused to accept full responsibility for his wrongdoing and imprisonment was needed to send a message of deterrence to other high-ranking public officials.
Turgeon stated that individuals will behave as if the rules do not apply to them if given the opportunity.
"I cannot reword"
In a brief statement prior to Harvey's decision, Olson, with tears in his eyes, expressed that he had already faced significant consequences, experiencing social and professional isolation.
Olson admitted to making an error with significant repercussions.
Olson is the only former government official associated with Zuberi to face any criminal charges despite prosecutors saying the former political donor's case showed a "pervasive, corrupt foreign interference with our elections and policy-making processes." They have alleged Zubari used illegal campaign contributions to gain access to top U.S. officials, which an Associated Press investigation found included then-Vice President Joe Biden.
According to prosecutors, Zubari obtained those meetings, along with numerous others with influential U.S. officials and lawmakers, partially through an illegal scheme involving straw donors, where he paid for the donations made by others.
The investigation by the AP discovered multiple cases where donations from individuals connected to Zuberi were made to members of Congress shortly before or after receiving favors in return. In order to enhance his reputation, Zuberi also made donations to various advocacy groups, lobbying firms, and public relations companies in Washington. Additionally, he hired former government officials such as Olson, Gen. Wesley Clark (former NATO supreme commander), and John Sandweg (former acting director of U.S. Immigration and Customs Enforcement) to assist him with his business ventures.
Earlier this year, prosecutors announced that they had ended an investigation into retired four-star Gen. John Allen's involvement in assisting Qatar in shaping U.S. policy in 2017. Alongside Zuberi and Olson, Allen collaborated with Qatari officials to devise strategies for gaining an advantage in Washington during a diplomatic crisis with neighboring countries. This information is based on an FBI affidavit supporting a search warrant to access records from Allen, Olson, and Zuberi.
According to the affidavit, Allen suggested that Qatar should utilize various information operations techniques, including covert operations, as part of its influence campaign. The FBI stated that after their meeting with Qatari officials in Doha, the trio lobbied U.S. officials.
Qatar, an energy-rich Persian Gulf monarchy, has spent lavishly on its influence efforts in the U.S.
On Friday, Olson expressed his motivation to assist Qatar, stating that he believed it aligned with the best interests of the United States. However, he admitted that one of his biggest regrets was involving Allen in the endeavor due to the resulting unfavorable attention.
Despite denying any misconduct, Allen resigned from his position as president of the esteemed Washington think tank, the Brookings Institution, in light of the ongoing FBI investigation.
Reported from New York was Mustian.
Copyright © 2023 The Washington Times, LLC.