Erdogan suggests that Turkey has the potential to separate from the European Union.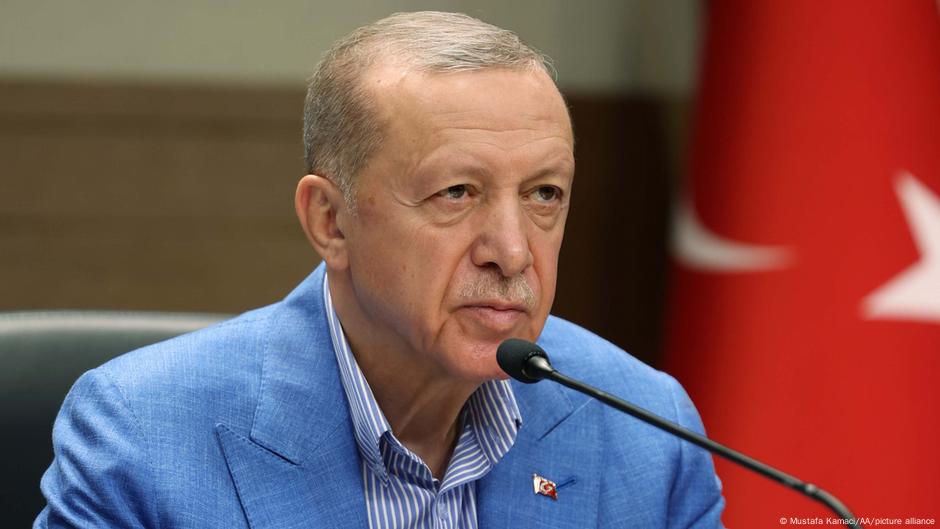 Turkish President Recep Tayyip Erdogan suggested on Saturday that Ankara is considering terminating its EU membership bid, indicating a potential divergence from the European Union.
Before flying to New York to attend the 78th UN General Assembly, he informed reporters in Istanbul that the European Union is attempting to distance itself from Turkey.
When questioned about the European Parliament report on Turkey, Erdogan stated that his team will assess the situation independently and potentially consider separating from the European Union if deemed necessary.
Erdogan's statement on Saturday came more than a week after Turkey's foreign minister affirmed his country's resolve to join the EU and urged the bloc to take courageous steps to advance its bid.
What was the subject of the report from the European Parliament?
The report, which was approved earlier this week, stated that Turkey's path to joining the EU cannot continue given the present conditions. It also urged the European Union to consider alternative and practical ways to maintain its relationship with Ankara.
The European Parliament report was criticized by Turkey's Foreign Ministry for being "unfounded" and "based on disinformation." The ministry also stated that the report included baseless accusations and biases, and lacked a comprehensive understanding of the country's relationship with the EU.
The negotiations for Turkey's membership in the EU have been in progress since 2005, but they are currently at a standstill due to the EU's worries about the declining state of law and human rights in Turkey.
After being reelected in May, Erdogan urged for the resumption of talks to join the EU. In July, he proposed that the EU should accept Turkey into the group if it desired Sweden's membership in NATO.
dh/sms (dpa, Reuters)