China is furious over Baerbock's characterization of President Xi as a 'dictator'.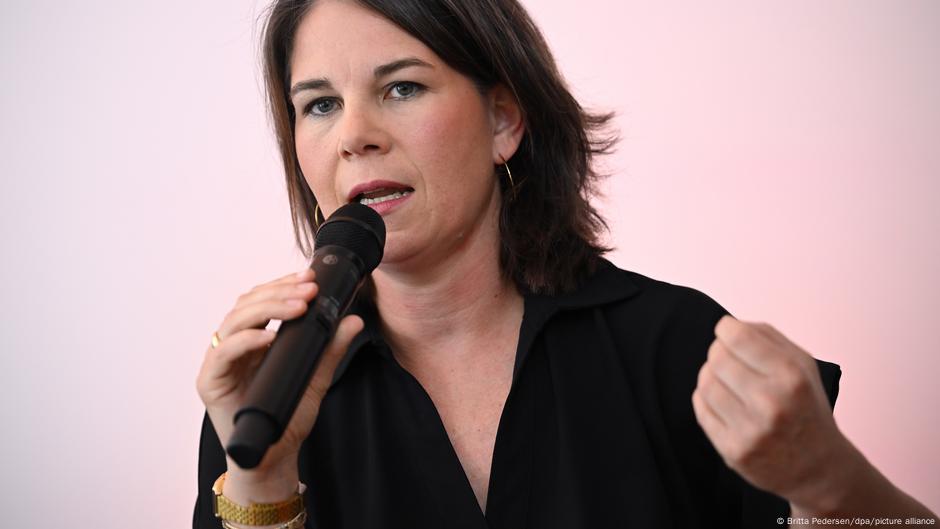 On Monday, the Foreign Ministry in Beijing expressed its strong dissatisfaction with the statements made by the German Foreign Minister Annalena Baerbock, who referred to Chinese President Xi Jinping as a "dictator" during an interview.
Mao Ning, a spokesperson from the ministry, expressed strong disapproval of Baerbock's comments, deeming them as a blatant political provocation that greatly undermines China's dignity. This statement is deemed as "highly absurd" by Mao Ning.
The Foreign Ministry of China has also stated that it communicated its concerns to the German government through diplomatic channels in a serious manner.
What was Baerbock's statement regarding Xi?
During her recent visit to the United States, Baerbock participated in a live interview with Fox News. When questioned about Russia's conflict with Ukraine, her remarks caused displeasure among Chinese authorities.
During the interview, Baerbock emphasized that the German government stands behind Ukraine. When questioned about Berlin's perspective on the conclusion of Russian President Vladimir Putin's conflict with Ukraine, she stated, "We will provide our support to Ukraine for as long as necessary," in her conversation with Fox News.
Baerbock stated that if Putin were to emerge victorious in this conflict, it would serve as a significant message for other dictators such as Xi, the president of China. Consequently, Baerbock believes that Ukraine must prevail in this war.
In June, US President Joe Biden also called Xi a "dictator" a day after US Secretary of State Antony Blinken concluded a visit to China aimed at stabilizing ties.
Germany's new China policy
China is China's top trading partner, but Berlin released a new policy in July to compete with a more "assertive" Beijing after months of wrangling within the government over its strategy.
Berlin's fresh approach towards China signifies a successful equilibrium between the divergent stances within the German coalition government, characterizing Beijing as a "partner, competitor, and systemic rival."
While German Chancellor Olaf Scholz, a Social Democrat, has a more trade-friendly stance toward China, Baerbock, a Green politician, is an outspoken critic of Beijing.
In August, she expressed that China presented a challenge to the core principles of global coexistence. Prior to that, she characterized certain aspects of her visit to China as extremely surprising and stated that Beijing was transitioning from being a mere trade partner to a systemic rival.
dh/rc (AFP, Reuters)