Brussels attack trial: Lengthy sentences handed down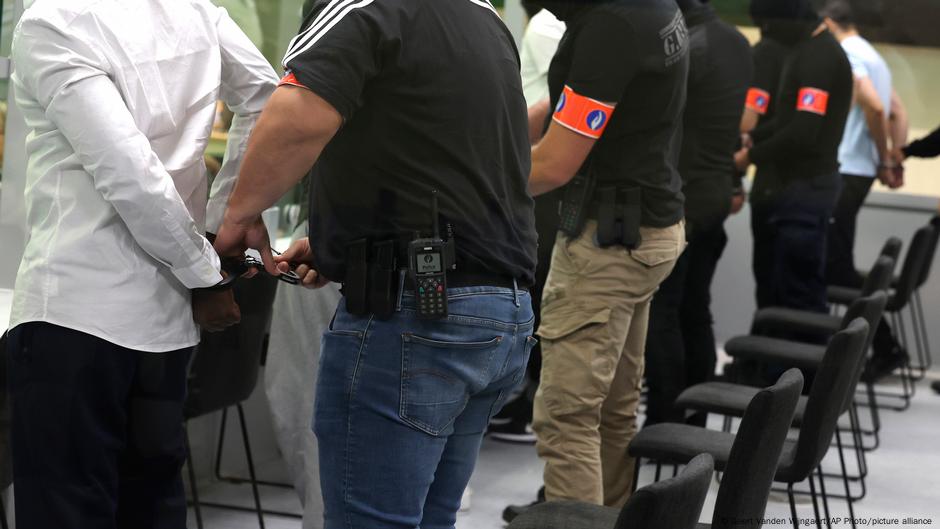 The individuals responsible for the 2016 Brussels attacks, resulting in the deaths of 32 individuals, were sentenced to significant prison terms by a Belgian court on Friday.
According to Belga news agency, six individuals convicted of murder and attempted murder in July have been sentenced to imprisonment ranging from 20 years to life.
The largest trial in Belgian history comes to an end with the finalization of the sentencing.
The attacks on the airport and metro station were claimed by the terrorist group known as the "Islamic State" (IS).
The conclusion of the largest trial in Belgian history has been reached with the sentencing.
Salah Abdeslam, a French citizen who was convicted in July, did not receive an extra prison term as he was already serving a sentence for his involvement in the 2015 Paris attacks that resulted in the death of 130 individuals.
He was the sole remaining individual from the terrorist group that attacked the Bataclan theatre and France's national stadium.
After the massacre, he escaped to Brussels and took refuge in an apartment for a period of four months. Shortly before the Brussels bombings, he was apprehended and discovered to have collaborated in planning the attack.
Three individuals who were found guilty were given life sentences, whereas two others were handed down prison terms of 30 and 20 years.
The trial commenced towards the conclusion of the previous year and took place with stringent security measures at the renovated ex-base of the NATO military alliance.
kb/wd (dpa, Reuters AFP)