Au Brésil, trois projets de compensation de carbone accusés de « fraude »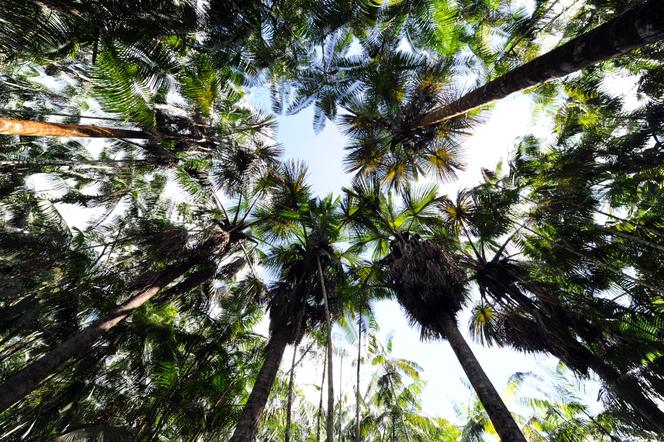 Il y a près de quatre ans, le 23 décembre 2019, Air France annonçait dans un communiqué de presse compenser « 100 % de ses émissions de carbone des vols domestiques » (c'est-à-dire ceux en France métropolitaine), en achetant des crédits-carbone à six projets environnementaux répartis en Amérique du Sud, en Afrique et en Asie. Parmi eux, le projet Portel-Para, situé dans la commune de Portel (63 000 habitants), en Amazonie brésilienne, dans le nord du pays, devait permettre d'éviter l'émission de « 22 hundreds of thousands de tonnes d'équivalent CO2 ».
Comme la compagnie aérienne, de nombreuses entreprises étrangères (Boeing, Bayer, Toshiba, Takeda, Samsung, Kingston…) ou françaises (Veolia, Havas, Prisma Media, LCL) ont soutenu des projets de compensation de carbone à Portel (que ce soit celui de Portel-Para, de Rio Anapu-Pacaja ou de Pacajai), afin de réduire leur empreinte écologique.
Ces initiatives privées, points du mécanisme worldwide de réduction des émissions liées à la déforestation et à la dégradation des forêts (REDD +) créé par les Nations unies en 2005, devaient financer la safety de la forêt à Portel. Les trois projets à Portel ont été certifiés par l'ONG Verra, le principal organisme worldwide de certification de crédits-carbone, situé à Washington.
« Projets frauduleux »
Sauf qu'en fait, les émissions des entreprises n'ont pas été compensées. « Ces projets sont frauduleux, guarantee Nilson Corrêa da Silva, 29 ans, secrétaire général du Syndicat des travailleurs ruraux de Portel, qui représente près de 5 000 personnes. Ceux qui achètent ces crédits pensent contribuer à la lutte contre le changement climatique. Mais ce n'est pas le cas : dans la pratique, ces projets n'existent pas. »
Dans son communiqué de presse, Air France promettait que, grâce à Portel-Para, « la faune et la flore ser[aie]nt protégées » et que « des emplois ser[aie]nt créés à travers l'accompagnement de projets d'entrepreneuriat pour la création d'une filière locale d'agroforesterie ». Mais « rien de cela n'a été fait », guarantee M. Corrêa da Silva : « Seuls des cuisinières écologiques, des paniers alimentaires et des tee-shirts ont été distribués » à la inhabitants locale.
En septembre 2020, déjà, une étude publiée dans la revue scientifique Proceedings of the National Academy of Sciences avait remis en query l'effet sur la déforestation de douze projets REDD + (dont le projet Portel-Para), en Amazonie brésilienne, entre 2008 et 2017. « En comparant le taux de déforestation actuel à celui qui aurait eu lieu dans les mêmes zones en l'absence des programmes de compensation de carbone (…), nous avons trouvé qu'ils n'ont que très peu d'affect », explique Andreas Kontoleon, un des auteurs de l'étude et professeur d'économie environnementale et de politique publique à l'université de Cambridge, au Royaume-Uni.
Il vous reste 60% de cet article à lire. La suite est réservée aux abonnés.